One Special Christmas
Little Hedgehog
Author: M Christina Butler
, Illustrator: Tina Macnaughton
£10.99
Out of stock
Buy from Bookshop.org
Just in time for Christmas, a brand-new Little Hedgehog book by Little Hedgehog creators M Christina Butler and Tina Macnaughton. With wonderfully wintry illustrations and soft touch-and-feels throughout One Special Christmas is the perfect festive tale!
It's Christmas — but poor Santa has a cold! So Little Hedgehog sets out with a sledge full of presents. "Santa's helper is on the way!" But there are too many presents for one little hedgehog to handle! Perhaps he needs some help from his friends?
Sequel to best-selling books, One Snowy Night, One Winter's Day, One Rainy Day, One Special Day, One Christmas Night and One Starry Night, this is the book all Little Hedgehog fans will want to receive in their stocking on Christmas Day!
Meet the author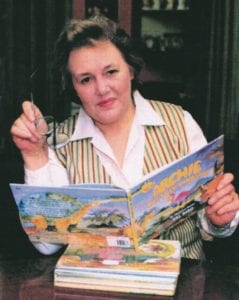 M Christina Butler was born in Scarborough. She had an idyllic childhood in the country where she spent her weekends playing on a farm among the animals. Christina has worked as a nurse, a pre-school…
Meet the illustrator