Hands Off My Honey!
Author: Jane Chapman
, Illustrator: Tim Warnes
£10.99
Out of stock
Buy from Bookshop.org
Bear has a great big jar of delicious honey. And he won't share it with anyone! But Mouse, Mole and the Rabbit Brothers are hungry. With a dodge, jump, leap and a roll they set out across the forest… Can they make it to the honey without that scary bear seeing them?
By the award-winning husband and wife team Tim Warnes (I Love You As Big As The World, The Great Monster Hunt) and Jane Chapman (The Emperor's Egg, Bear Snores On, The Bears in the Bed and the Great Big Storm) this is a joyous, fun-filled book about three friends trying to out-wit Bear. 
Meet the author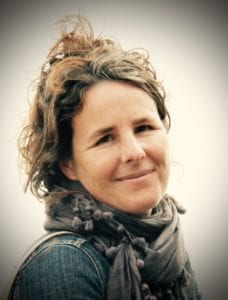 Jane Chapman has been illustrating for Little Tiger Press for almost 25 years and has produced many bestselling and award-winning titles. She and illustrator Tim Warnes have two sons. Jane lives in Do…
Meet the illustrator