Super-Duper Dudley!
Author: Sue Mongredien
, Illustrator: Caroline Pedler
£10.99
Out of stock
Buy from Bookshop.org
Dudley is a daredevil superstar!
His best friend Bonzo thinks he's the best.
But Bonzo has a hidden talent, and suddenly he's getting all the attention. Can the two young pups share the spotlight and still be friends?
Meet the author
Sue Mongredien has written over one hundred books, including the Oliver Moon and The Secret Mermaid series. She has also written the Kitten Club series for Stripes Publishing. Sue lives in Bath with h…
Meet the illustrator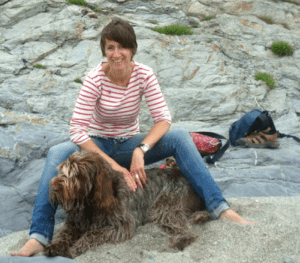 Caroline Pedler illustrated her first children's book in 1999, and has lost count of how many she has illustrated since! With an MA in Illustration-Authorial Practice under her belt, she always has so…