You're My Little Christmas Wish
You're My Little...
Authors: Nicola Edwards
£6.99
In stock
Buy from Bookshop.org
You're my little Christmas wish. You glitter on my tree. 
I wished on you, and here you are,
All cosy next to me. 

Celebrate your little Christmas wish with this sweet and colourful rhyming board book.
Meet the authors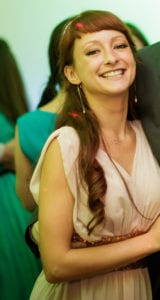 Nicola was raised by the seaside in beautiful Brighton. She loves reading, dancing, rhyming and turquoise things. She now lives with her husband and son in East London and spends her days writing and…