There's a Dragon in my Dinner!
There's a Dragon in..., Book 1
Author: Tom Nicoll
, Illustrator: Sarah Horne
£5.99
In stock
Buy from Bookshop.org
Small dragon … big trouble! When Eric finds a tiny dragon nestled among the beansprouts in his Friday night takeaway, he thinks it's a free toy. But Pan the Mini-Dragon is very real indeed — and he's about to get Eric into a whole heap of trouble… How is Eric going to explain the trail of devastation caused by one creature not much bigger than a spring roll?
A hilarious new series for fans of Jeremy Strong and Compton Valance, with illustrations from Sarah Horne, illustrator of Sam Copeland's CHARLIE CHANGES INTO A CHICKEN.
Meet the author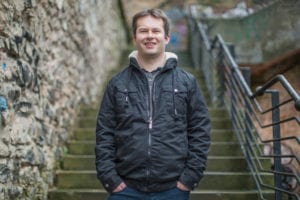 Tom Nicoll has been writing since school, where he enjoyed penning essays that were as silly as possible. Tom lives near Edinburgh with his wife and two daughters. He is the author of the successful T…
Meet the illustrator
Sarah Horne grew up in Derbyshire, studied Illustration at Falmouth College of Arts and gained a Master's degree at Kingston University. She is the illustrator of CHARLIE CHANGES INTO A CHICKEN by Sam…