I Want to Drive . . .
When I Grow Up
Author: Rosamund Lloyd
, Illustrator: Richard Merritt
£6.99
In stock
Buy from Bookshop.org
Wonderful early-learning book packed full of fascinating facts on the most exciting vehicles. With amazing action flaps and a super-contemporary art style, this lift-the-flap book is perfect for curious young minds.
Meet the author
Rosamund Lloyd lives in London with her two boys (one son, one husband). She loves visiting museums in the big city and baking cakes in her tiny house.
Meet the illustrator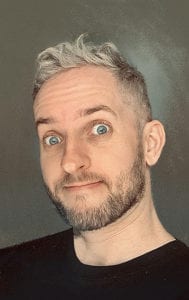 Richard is a London born illustrator with over 15 years experience as an artist, and formerly as an agent, helping to nurture many other talented illustrators. From his first commission with The Times…