Dinos Don't Give Up!
Author: Smriti Halls
, Illustrator: Richard Merritt
£11.99
Out of stock
Buy from Bookshop.org
A fantastic rhyming story by Smriti Halls (I'm Sticking With You and Rain Before Rainbows), with dynamic illustrations from Richard Merritt (The Dinosaur Department Store), about discovering grit and building determination.
Diplodocus Dinah is BRILLIANT at everything. There's nothing she can't do and no competition she can't win! But what happens when the Surfing Contest comes to Dino Town and Dinah discovers that surfing is something she just can't dino-do! For the first time ever Dinah doesn't come first. Will she be distraught? Or will she discover that there's more to having fun than winning?
An encouraging and inspiring story, packed with hidden humour, that's perfect for fans of Giles Andreae's Giraffes Can't Dance.
Meet the author
Smriti is an internationally bestselling, award-winning children's author, published in more than 35 languages worldwide. She began her career at the BBC and worked for several years as a writer and e…
Meet the illustrator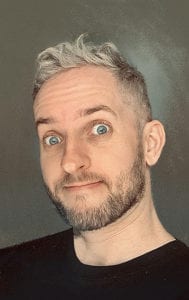 Richard is a London born illustrator with over 15 years experience as an artist, and formerly as an agent, helping to nurture many other talented illustrators. From his first commission with The Times…