A Mouse So Small
Author: Angela McAllister
, Illustrator: Caroline Pedler
£6.99
Out of stock
Buy from Bookshop.org
It's time for Bear's winter sleep, but he's hungry. Millie Mouse is determined not to let her friend go to bed with a rumbly tummy, so she sets off to find some food. But gathering food is hard when you're so tiny. Millie won't give up though. She may be small – but she's got a BIG heart.
Children will love this feisty mouse who is utterly determined to help – and to do everything herself. Follow Millie as she scampers through gorgeous autumnal scenes awash with gold and oranges. An adorable, warm story – perfect for snuggling up and sharing with your little one this autumn. From the author of Leon and the Place Between and the illustrator of Don't Wake the Bear, Hare!
Meet the author
Angela McAllister has written over thirty children's books. She lives in Hampshire with her husband and their two children, who are often the inspiration for her stories.
Meet the illustrator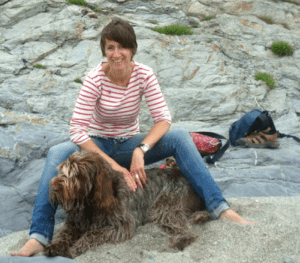 Caroline Pedler illustrated her first children's book in 1999, and has lost count of how many she has illustrated since! With an MA in Illustration-Authorial Practice under her belt, she always has so…