You're My Little Honey Bunny
You're My Little...
Authors: Nicola Edwards
£6.99
In stock
Buy from Bookshop.org
You're my little honey bunny, There's no one else like you. 
You're brave and bright and funny, 
You make me feel brand new. 

Celebrate your little honey bunny with this sweet and colourful rhyming board book.
Meet the authors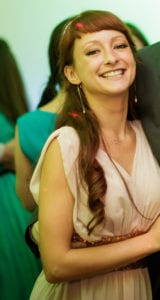 Nicola was raised by the seaside in beautiful Brighton. She loves reading, dancing, rhyming and turquoise things. She now lives with her husband and son in East London and spends her days writing and…