Who's Been Eating My Porridge?
Ready Steady Read
Author: M Christina Butler
, Illustrator: Daniel Howarth
£3.99
Out of stock
Buy from Bookshop.org
Little Bear will not eat his porridge. So his mother gives it to Old Scary Bear in the woods. Little Bear does not believe in the Scary Bear. But someone has been eating his porridge…
Who's Been Eating My Porrige? is from Level 3 of Ready Steady Read! a fantastic graded reading scheme with four reading levels from Little Tiger Press. 
Ready Steady Read! makes learning to read fun. Each book contains games and activities to reinforce learning and test comprehension in a way developing readers will enjoy as well as handy parent notes from Prue Goodwin, Lecturer in Literacy and Children's Books. Level 3 is suitable for more confident readers. The stories will help build their confidence, opening up the world of reading and imagination to them.
About Level 3:
longer sentences with varied structure
wider vocabulary
high-interest stories of up to 300 words
smaller print for experienced readers
Meet the author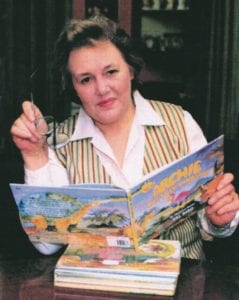 M Christina Butler was born in Scarborough. She had an idyllic childhood in the country where she spent her weekends playing on a farm among the animals. Christina has worked as a nurse, a pre-school…
Meet the illustrator
Daniel Howarth started drawing from a very early age and went on to study Art at college and then university. He graduated with a degree in Illustration in 1994 and started creating his own range of g…