Who Said Moo?
Who Said?
Illustrator: Yi-Hsuan Wu
£6.99
In stock
Buy from Bookshop.org
Who said 'Moo'? Was it Bunny? No, it was Cow! This interactive board book will make children laugh with funny pairings, before helping them learn which noise matches which animal. With sturdy flaps to lift, tactile fabrics and a surprise mirror ending!
Meet the illustrator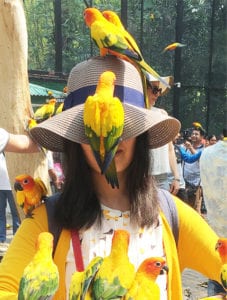 Yi-Hsuan Wu is a Taiwanese illustrator. She loves animals, especially birds. When not at work, she enjoys going on adventures with her pet parrot, Sparky.