What's the Time, Clockodile?
A clickety-clackety clock book!
My Little World
Author: Jonathan Litton
, Illustrator: Fhiona Galloway
£8.99
In stock
Buy from Bookshop.org
Use the clickety-clackety clock hands to tell the time from breakfast until bed! Clockodile is the perfect teacher for little learners and his friend Robbie Robot is on hand to explain digital time too! 
Meet the author
Meet the illustrator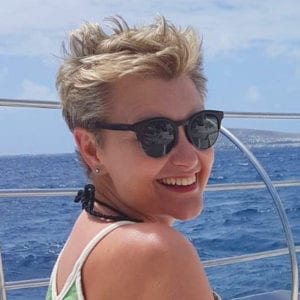 Fhiona Galloway has been a freelance illustrator for many years and has enjoyed illustrating for a wide base of clients, including many children's publishers, which she loves. She lives in the west of…