What Can You See At Night?
What Can You See?
Author: Kate Ware
, Illustrator: María Perera
£7.99
In stock
Buy from Bookshop.org
Discover a busy world at night with this wonderful peep-through book! With fascinating facts and lots to see, this is a fun and reassuring glimpse into life after dark.
Meet the author
Originally from Mid Wales, Kate Ware designs, illustrates and occasionally writes children's books from her studio in North Herefordshire, where she lives with her family. She loves gardening, cooking…
Meet the illustrator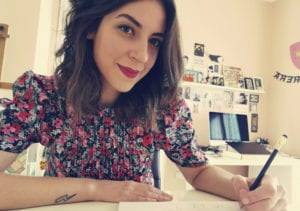 At a very young age María found out that there are few things in life she enjoyed as much as listening to The Beatles and drawing. When she grew up she graduated in Art History at the University of Ov…