The Very Greedy Bee
Author: Steve Smallman
, Illustrator: Jack Tickle
£7.99
Out of stock
Buy from Bookshop.org
The very Greedy Bee won't share his nectar with ANYONE. While all the other bees work hard, the Greedy Bee spends all day guzzling pollen and gobbling nectar. But then one day the very Greedy Bee eats just a bit too much . . .
This classic Little Tiger Press paperback is accompanied by a CD featuring an unabridged rendition of the story, complete with music and sound effects.
With wonderful, witty narration by Justin Fletcher and Sophie Thompson, this fantastic book and CD set brings The Very Greedy Bee to life!
Meet the author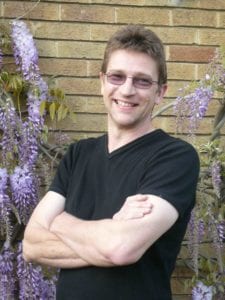 Steve Smallman has taken up writing his own stories after illustrating children's books for over 30 years. He also teaches illustration and mural-painting workshops in schools. When he's not working,…
Meet the illustrator