The Scruffy Puppy
Holly Webb Animal Stories, Book 27
Author: Holly Webb
, Illustrator: Sophy Williams
£5.99
In stock
Buy from Bookshop.org
A brand new tale in the Animal Stories series from best-selling author Holly Webb, this story is about the true meaning of friendship – and how there's the perfect pup out there for everyone!
Bella instantly falls in love with her scruffy puppy Sid when she sees him at the animal shelter. She gets her family to agree that he's the perfect pet for them and she cannot wait to bring him home!
But one person is not too impressed with Sid – Bella's friend Megan, who is getting her own pedigree pup. Megan is pretty snooty about Bella's beloved mongrel pet, and she begins to wonder if she's that good a friend after all. Bella decides to enter Sid into a dog show, so she can prove for once and for all that all dogs are brilliant, no matter where they come from!
The Scruffy Puppy is the 27th book in Holly Webb's Animal Stories series, a must for animal loving girls and boys aged six to eight years.
Meet the author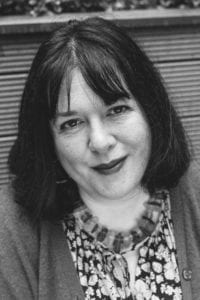 Holly Webb is one of Britain's best-loved children's writers. She has written over a hundred books for children and her work has been translated into over thirty languages. Holly lives in Tilehurst, j…
Meet the illustrator