The Mystery of the Golden Pyramid
Author: Adela Norean
, Illustrator: Aaron Cushley
£7.99
Out of stock
Buy from Bookshop.org
A lift-the-flap, action-packed adventure story in Ancient Egypt featuring brilliant, highly detailed illustrations from Aaron Cushley!
A talking dog. A jewelled casket. A quest for stolen treasure . . . Join Sophie on a magical Egyptian adventure. Lift the flaps and peep through the die-cuts to help her save King Nebra and solve the mystery of the golden pyramid.
Children just starting to learn about Ancient Egypt will love this fictional tale, inspired by this moment from history.
Meet the author
Adela Norean divides her time equally between Australia and England. If she's not busy conjuring up picture books, you'll probably find her striking a yoga pose or sipping a cup of green tea.
Meet the illustrator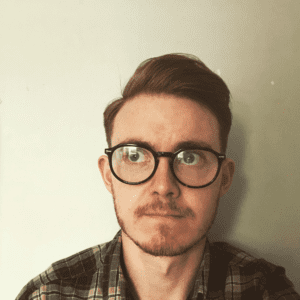 Aaron is an illustrator from Belfast in Northern Ireland. He loves drawing and creating work that fuels his curiosity and adventurous side. Most of his work has been influenced by experiences and the…