The Crocodile Who Came for Dinner
The Lamb Who Came For Dinner, Book 3
Author: Steve Smallman
, Illustrator: Joëlle Dreidemy
£6.99
In stock
Buy from Bookshop.org
The third instalment in the wonderful The Lamb Who Came for Dinner series from best-selling author, Steve Smallman (Poo in the Zoo, Monkey With a Bright Blue Bottom, Bear's Big Bottom) and beautifully illustrated by Joëlle Dreidemy.
Hotpot and Wolf have found an egg. A CROCODILE egg! Hotpot LOVES the crocodile, Omelette, and wants to snuggle and cuddle him. The other woodland animals aren't sure this is a good idea – surely CROCODILES are fearsome and ferocious beasts?! But when an emergency arises, and it's down to Omelette to save the day, will everyone change their mind?
This heartwarming story about finding friends in unexpected places and challenging stereotypes is ideal for existing fans of Hotpot and Wolf's stories and readers of The Crocodile Who Didn't Like Water, Lost and Found, Weirdo and The Way Home for Wolf.
Meet the author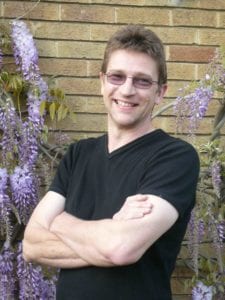 Steve Smallman has taken up writing his own stories after illustrating children's books for over 30 years. He also teaches illustration and mural-painting workshops in schools. When he's not working,…
Meet the illustrator