Secrets, Schemes and Sewing Machines
Love, Lies and Lemon Pies, Book 2
Author: Katy Cannon
£6.99
In stock
Buy from Bookshop.org
Secrets, Schemes and Sewing Machines is the companion novel to Katy Cannon's delicious teen read, Love, Lies and Lemon Pies.
Grace had a plan for this year – and it didn't involve learning to sew. But when her world is turned upside down by a family secret, everything changes. Grace's family is in need of patching up and she's trying to focus on what really matters. But when new boy Connor appears on the scene, it doesn't make things any easier. She's desperate to prove to him that she's not a drama queen – but why is what Connor thinks so important?
Katy Cannon is a hot new voice in Young Adult fiction, writing contemporary romance that is perfect for fans of Sarah Dessen and Louise Rennison.
Praise for Love, Lies and Lemon Pies:
"A delightful, delicious and feather-light romance that still manages to deal beautifully with some deep issues." Robin Stevens, author of Murder Most Unladylike
Meet the author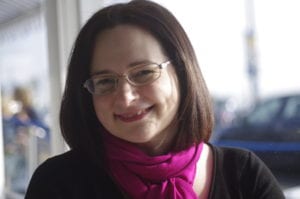 Katy was born in the United Arab Emirates, grew up in North Wales and now lives in Hertfordshire with her husband and two children. Her YA debut, LOVE, LIES AND LEMON PIES, has been published in eight…