Night Night Dino-Snores
Author: Nicola Edwards
, Illustrator: Thomas Elliott
£9.99
In stock
Buy from Bookshop.org
The sun's golden rays sink low in the sky, 
Soon the bright stars will be shining up high. 
At last it is bedtime for all dinosaurs. 
The air will soon echo with loud dino-snores!
Snuggle up with Sleepy Stegosaurus and his dinosaur friends for a gentle bedtime read with rhyming text, a variety of touch-and-feel textures, and charming illustrations. 
Meet the author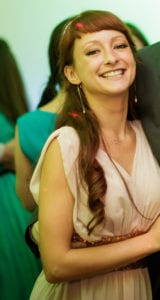 Nicola was raised by the seaside in beautiful Brighton. She loves reading, dancing, rhyming and turquoise things. She now lives with her husband and son in East London and spends her days writing and…
Meet the illustrator
Thomas Elliott is an illustrator and designer with a keen love of nature. When he's not creating beautiful books, he likes to spend time with his family and two dogs.