Love You, Mummy!
To Baby With Love
Illustrator: Sarah Ward
£7.99
Out of stock
Buy from Bookshop.org
Join a cast of sweet animal characters as they describe what they love most about days spent with Mummy – from messy painting to cosy cuddles. This gentle rhyming book features soft and soothing illustrations from the talented Sarah Ward (To Baby, With Love, Love You, Baby!, Goodnight Baby!).
With a special glitter heart and peek-through pages, Love You, Mummy! is the perfect gift for new mums and babies!
Meet the illustrator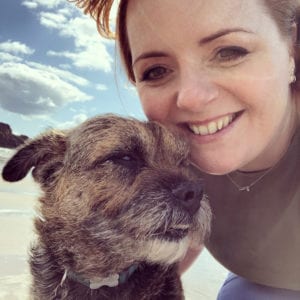 Sarah is a designer and illustrator living in her hometown of Sheffield, with her husband and 'studio assistant' Alfie the border terrier. After working as a designer at Hallmark Cards for a number of…