Hot Cross Bunny!
Authors: M Christina Butler
£6.99
Out of stock
Buy from Bookshop.org
Little Daisy Rabbit loves the woolly hat that her Granny made for her. Mummy says spring is coming, and soon it'll be far too hot for woolly hats, but Daisy is determined. Who needs spring? She's going to wear her favourite hat forever!
Meet the authors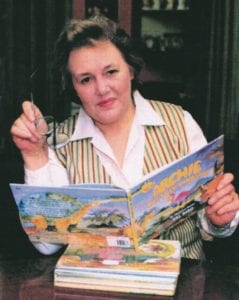 M Christina Butler was born in Scarborough. She had an idyllic childhood in the country where she spent her weekends playing on a farm among the animals. Christina has worked as a nurse, a pre-school…
Gavin Scott lives in Somerset with his partner and little boy. He studied Natural History Illustration at Bournemouth Art College before becoming an artist for Hallmark cards. Gavin draws a lot of his…