Holly Webb's Kitten Tales
Sky the Unwanted Kitten, Ginger the Stray Kitten, Misty the Abandoned Kitten
Holly Webb Animal Stories
Author: Holly Webb
, Illustrator: Sophy Williams
£8.99
In stock
Buy from Bookshop.org
Three cute kitten stories to treasure in one book, from best-selling author Holly Webb. Holly Webb's Kitten Tales includes Sky the Unwanted Kitten, Ginger the Stray Kitten and Misty the Abandoned Kitten. This gorgeous collection would make a fantastic birthday present for any little girl who loves kittens and any Holly Webb fan.
Sky the Unwanted Kitten: Lucy's parents surprise her with a beautiful kitten called Sky, in the hope that it will help her to settle into their new home. Lucy loves Sky but, as she's still upset with her parents for moving, she pretends not to be interested in the kitten. Poor Sky is left confused and alone – why doesn't Lucy want her?
Ginger the Stray Kitten: Rosie loves visiting Ginger, the tiny stray kitten on the farm near her gran's house. But when the farm is sold to developers and the builders start work, the kitten is terrified! Suddenly the world is a very scary place…
Misty the Abandoned Kitten:Amy has always wanted a cat, but her parents think she's too young. She's thrilled when she spots a tiny kitten one morning. The kitten she calls Misty is shy at first, but gradually begins to trust Amy. How long can she keep the stray kitten a secret?
Holly Webb's Animal Stories have sold over a million copies in the UK. From stolen kittens to lost puppies and runaways, Holly's tales of puppies and kittens have won her legions of fans. The perfect series for animal lovers aged six and up.
Meet the author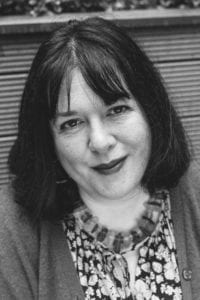 Holly Webb is one of Britain's best-loved children's writers. She has written over a hundred books for children and her work has been translated into over thirty languages. Holly lives in Tilehurst, j…
Meet the illustrator