Aladdin
Fairytale Classics
Author: Anna Bowles
, Illustrator: Shahar Kober
£7.99
In stock
Buy from Bookshop.org
When Aladdin finds a magic lamp with a genie
in it, all his problems are over! But a wicked magician wants the lamp, and he wants Aladdin's girlfriend too . . . will three wishes be enough to get Aladdin out of trouble?
Part of the beloved Fairytale Classics series.
Meet the author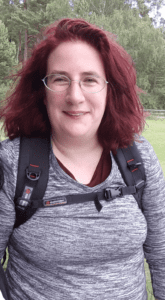 Anna is a writer and editor of children's books who has adapted several fairytales for the Fairytale Classics series. She lives in London with her husband, her collection of fluffy hippos, her books,…
Meet the illustrator