Above and Below: Dusk till Dawn
Lift the flaps to see nature's wonders unfold
Above and Below
Author: Harriet Evans
, Illustrator: Nic Jones
£12.99
In stock
Buy from Bookshop.org
Discover nature at night in this beautiful split-page book. Travel from the woods at dusk to the lofty Himalayan Mountains, and learn all about the natural world which thrives after the sun goes down.
This gently informative book is filled to the brim with fascinating facts about the animals and plants which exist in all kinds of climates and habitats. Split pages allow readers to explore each landscape in a uniquely immersive way – see which night-time wildlife can be found out in the open and which stays hidden within its shadowy habitat.
Vibrant and breathtaking illustrations by Nic Jones and enriching text by Harriet Evans make this the perfect gift for young nature lovers. The topic of nature at night is both unusual and enthralling, and the soft colours of the illustration make this the perfect bedtime read.
Other titles in this series: Above and Below and Above and Below: Sea and Shore
Meet the author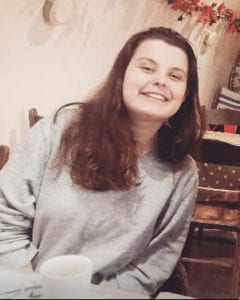 Harriet Evans works in children's publishing and spends her days researching cool animal facts, imagining awesome adventures and drinking copious amounts of tea.
Meet the illustrator
Nic lives in the beautifully cloudy North West of England and has 3 amazing children, who keep her on her toes. In 2019 she graduated with a First BA Animation and Illustration and in 2020 gradua…