The Three Little Pugs and the Big Bad Cat
Author: Becky Davies
, Illustrator: Caroline Attia
£10.99
Out of stock
Buy from Bookshop.org
Step aside, Big Bad Wolf; there's a new troublemaker in town!
With her sharp, scratchy claws and her terrible twitching tail, the Big Bad Cat is the meanest moggy around! Will the three little pugs build homes strong enough to fend off this mischievous cat?
A hilarious and fresh twist on a favourite fairy tale, stylishly designed with a unique blend of modern illustrations and photography. This fantastic retelling of The Three Little Pigs is perfect for young readers and pug-lovers alike!
Meet the author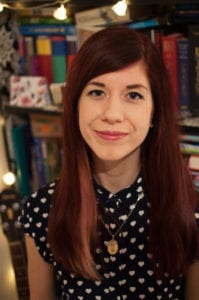 Becky is a children's book editor and sometimes author from the South West of England. Her favourite things are animals, books about magic, and anything sparkly. In a parallel universe she lives in Ha…
Meet the illustrator
Born and based in Paris, France, Caroline has been drawing ever since she was six, and knew that art was her calling even though everyone in her family was a doctor. She now works as a freelance anima…