How Many Beads?
Measure, count and compare
My World
Authors: Nicola Edwards
£12.99
In stock
Buy from Bookshop.org
Discover the tallest thing in town, count all the conkers in the forest and see how a shark measures up to a seahorse!

This interactive book of measuring and counting allows your child to explore scale in real-world settings and develop mathematical skills through play.
Meet the authors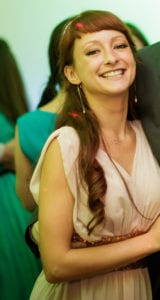 Nicola was raised by the seaside in beautiful Brighton. She loves reading, dancing, rhyming and turquoise things. She now lives with her husband and son in East London and spends her days writing and…