Holly Webb's Puppy Tales
Alfie all Alone, Sam the Stolen Puppy, Max the Missing Puppy
Holly Webb Animal Stories
Author: Holly Webb
, Illustrator: Sophy Williams
£8.99
Out of stock
Buy from Bookshop.org
Three gorgeous puppy stories to treasure in one book, from best-selling author Holly Webb. Holly Webb's Puppy Tales includes Alfie all Alone, Sam the Stolen Puppy and Max the Missing Puppy.  This lovely collection would make a fantastic birthday present for any little girl who loves puppies and any Holly Webb fan.
Alfie all Alone: Evie loves her new puppy Alfie, but when her baby brother arrives, everyone is really busy. Soon Alfie finds himself unwanted and all alone… 
Max the Missing Puppy: Molly is so excited to get Max, a beautiful Old English Sheepdog puppy. Molly has to go to school, though, and one day Max misses her so much, he sets off to find her, with dangerous consequences.
Sam the Stolen Puppy: Sam, a golden Labrador puppy, is Emily's best present ever! Then one day Sam is stolen from the back garden. Emily is sure there's something going on – and she'll do whatever it takes to find her beloved pup.
Holly Webb's Animal Stories have sold over a million copies in the UK. From stolen kittens to lost puppies and runaways, Holly's tales of puppies and kittens have won her legions of fans. The perfect series for animal lovers aged six and up.
Meet the author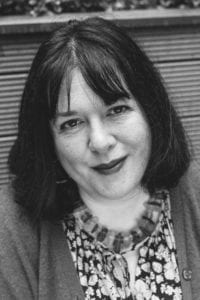 Holly Webb is one of Britain's best-loved children's writers. She has written over a hundred books for children and her work has been translated into over thirty languages. Holly lives in Tilehurst, j…
Meet the illustrator