ABC Nature
My World
Author: Nicola Edwards
, Illustrator: Thomas Elliott
£9.99
In stock
Buy from Bookshop.org
From acorn to zebra dive into the alphabet of the outdoors!

This tactile touch and trace book, inspired by the beauty of the natural world, will help to develop your child's vocabulary and hand-eye coordination, while encouraging a lifelong love of nature.
Meet the author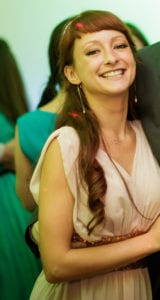 Nicola was raised by the seaside in beautiful Brighton. She loves reading, dancing, rhyming and turquoise things. She now lives with her husband and son in East London and spends her days writing and…
Meet the illustrator
Thomas Elliott is an illustrator and designer with a keen love of nature. When he's not creating beautiful books, he likes to spend time with his family and two dogs.