The Three Little Pigs
My First Fairy Tales
Author: Mara Alperin
, Illustrator: Ag Jatkowska
£7.99
Out of stock
Buy from Bookshop.org
Three little pigs set off to build new homes for themselves. But someone big and bad soon comes looking for a tasty piggy snack . . . 
 Can the pigs outwit the wicked wolf?                                                
My First Fairytales are a magical introduction to the well-loved stories that are a key part of every childhood.
With fresh and fun illustrations, these simple re-tellings of classic fairy tales make a perfect read for young and old alike!
Meet the author
When not writing, Mara enjoys reading, hiking, baking cupcakes and playing Ultimate Frisbee. She is based in Richmond, London. My First Fairy Tales are her first books for Little Tiger Press.
Meet the illustrator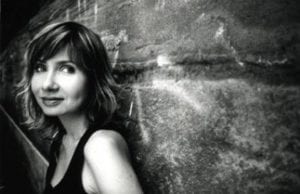 Ag Jatkowska dreamed of being an artist from a very young age and graduated from the University of Fine Arts in Gdansk, Poland with a MA in Graphic Design and Illustration. Ag now lives in Bath and wo…