Tiger Blog
Are you Red Eye for a new scare?
Monday, 30 November -0001
Posted On 2016-10-24 15:44:52 | Last Update 2016-10-24 16:20:02 | Read 4653 times | 0 Comments
We are very excited to announce the next title in the Red Eye series, Fir by Sharon Gosling, to be published on 9 February 2017. Keen-eyed Red Eye fans may have spotted that exclusive first look samplers of Fir are included in the Zoella Book Club bundle, alongside Alex Bell's Frozen Charlotte.
Purchase the entire bundle including the Fir sneak peek
here
Red Eye launched in 2015 for YA fans who were missing out on Point Horror. So far there have been six titles with each author writing to a different strand of the genre, from ghosts, to gore, to psychological thrillers. In Sharon Gosling's
Fir
, we turn to Scandi noir!
Fir
is set in an isolated corner of Sweden. Combining local mythology, insanity and the disturbing mysteries of an old plantation house, it is an atmospheric horror story that will chill the reader to the bone.
Cut off from civilization by the harsh winter, the Stromberg family shelter in their new home. With only a grudging housekeeper and increasingly withdrawn parents for company, there is nothing to do but to explore. But things start to get even more unsettling, there are figures in the ancient pine forests and they're closing in. With nothing but four walls between them and the evil that's outside, the family watch and wait for the snow to melt. But there's an even great danger lurking…
"If madness had a shade, it would
be white. White as far as the eye can see.
White until it reaches right around the world
and taps you on the shoulder.

You'd never think there could be so many
colours in the snow. But there are. It just takes
time to see them. Your eyes have to adjust.
Once you've been out here a while,
you can see them. You can see them all.

We have been out here for a long, long while."
Fir
is published 9 February 2017
Cover art by the Stripes design team.
Follow Sharon on Twitter
@SharonGosling
A chilling YA horror, perfect for fans of Dawn Kurtagich, Juno Dawson and Stephen King.
Fir
is Sharon Gosling's first YA novel. She has previously written middle-grade fiction
The Diamond Thief, The Ruby Airship
and
The Sapphire Cutlass
for Curious Fox, and official TV tie-in titles for the popular CBBC series, Wolf Blood.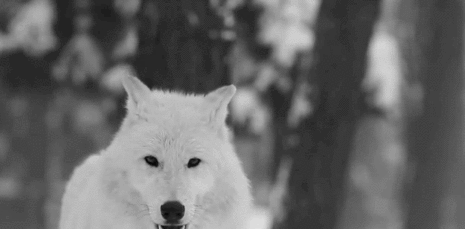 ---