Tiger Blog
Introducing "The Opposite of You" by Lou Morgan
Monday, 30 November -0001
Posted On 2016-07-27 11:06:30 | Last Update 2016-07-27 11:36:19 | Read 2302 times | 0 Comments
We are very excited to announce the new book by Lou Morgan, The Opposite of You, publishing in 2017. We have Lou on the blog today to tell us all about the story behind her new book.
When
Sleepless
was published, one of the questions I got asked a lot was whether I had any plans to write a sequel.
The story of
Sleepless
is finished, but that doesn't mean I'm quite done with some of the ideas in it. If you've read
Sleepless
, it probably won't come as a great surprise to hear that I'm interested in the way the mind works: how we take it for granted that our brains keep on ticking over the way they're supposed to, and how they make us who we are in a way we don't entirely understand. And if you've read any of my non-YA books, too, you might have spotted that I've always written twins into them, too - Jester & Florence and Castor & Pollux in the
Blood and Feathers
books, and Dom & Mia in
Sleepless
.
So when Stripes asked me if I'd like to write another story featuring twins, there was no way I was going to refuse. This one's about the parts of the mind we can't quite explain, even now and it's called
The Opposite of You.
It isn't part of the
Red Eye
universe – it's entirely its own thing ... but you could say there are places where the worlds touch.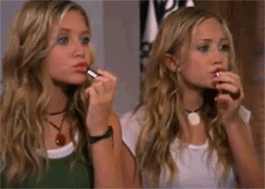 Bex and her identical twin sister Naomi used to be close. They used to be able to finish each other's sentences, used to know exactly what the other was thinking. They were a matching pair.
And then something changed.
But Bex didn't even realise until it was too late. When Naomi walks out of the house the night before their last GCSE exam and doesn't come back, Bex has to think hard about how to find her.
What happens next will force Bex to unpick their shared history and the memories, following Naomi's trail through their family, their past and all the way to the blinding lights of the Hemisphere music festival. Everything she thought she knew is called into question.
With her worries dismissed by their parents and ignored by her friends (and with Naomi's friends nowhere to be found) the only person Bex can trust is a stranger – Josh – as she tries to piece together a picture of the person she thought she shared everything with. Naomi's been leading another life, one Bex doesn't recognize... and it's led her straight into the path of Max: someone else who is not what they appear.
As Bex chases Naomi, she realizes it isn't just whether she can find her twin: it's whether she knows her at all.
And whether she still wants to.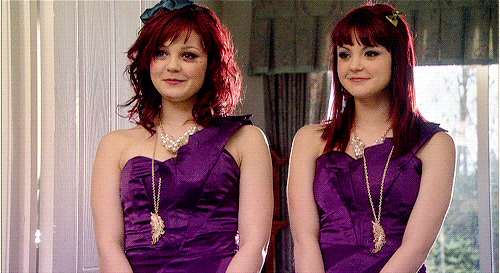 I've had so much fun telling Bex and Naomi's story with Ruth, my lovely editor at Stripes, and I'm incredibly excited to finally be able to talk about it. I can't wait to introduce you all to Bex and Naomi, to Josh, to Ethan and Max … and the slightly odd world of the Hemisphere festival.
And who knows – if you keep your eyes peeled, you might even spot a familiar face or two while we're there…
The Opposite of You
will be published in paperback by Stripes on 6th April 2017, priced £6.99.
---