News
Stripes' Worst Ever School Trips
Monday, 30 November -0001
Posted On 2017-01-20 12:30:42 | Last Update 2017-01-20 14:05:00 | Read 4164 times | 0 Comments
Stripes is taking no sides in our School Wars Blog Tour, featuring St Grizzle's School for Girls, Goats and Random Boys and Beaky Malone: Worst Ever School Trip. Check out all the amazing posts featured on the blog tour and see how Barry, Katie, Karen and Becka have battled it out to declare their School story the winner.* However, we at Stripes couldn't pass up an opportunity to share tales of some of our very own Worst Ever School Trips.


TEAM STRIPES' WORST EVER SCHOOL TRIPS
Katie
: As our school coach made its way through the Kent countryside towards Dugeness Nuclear Power Plant I had to admit I was pretty darn terrified. Visions of the Simpsons' opening sequence swam in my head. In the end the trip to Springfield Dugeness wasn't quite as hazardous bad as I imagined. I'd brought a packed lunch so I wouldn't have to eat any of the contaminated food onsite, I held my breath when walking through the more radioactive-looking functional parts of the plant and to my relief the compulsory exit scan didn't pick up on any rogue glowing rods in my pockets traces of radiation. And, unlike some of my classmates, at least I hadn't had to go to the sewage treatment works…
Ruth
: My worst ever school trip was to a river in Derbyshire on a gloomy winter's day. We were supposed to be measuring various things and observing the wildlife. My job was to stand in the river and measure its depth – it would have been fine, were it not for a hole in my wellies. The moment I submerged my foot in the water, my sock was surrounded by freezing-cold water. I had to spend the rest of the day squelching around with a soggy sock, feeling totally sorry for myself!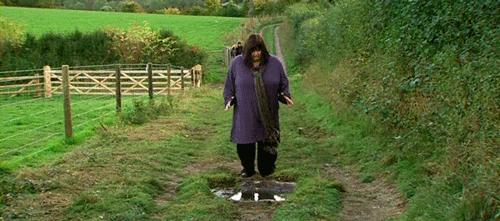 Erif:
When I was in year 7 I went on a school trip to France. There was a problem with the plumbing at the hotel we were staying at that made all the water coming from the taps, showers and toilets smell strongly of sewerage. For that whole week we all had to choose whether to shower and smell awful or go unwashed. It was a very stinky trip!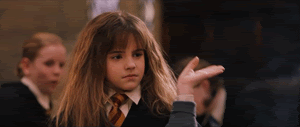 Jane:
The only visit that really sticks in my mind is a visit to a Chair Museum in High Wycombe. Really ... who takes a group of 10-11-year-olds to a chair museum? I remember only one chair - a Wheel Back Chair, which is one of those ugly chairs you often find in pubs. And I remember spending torturous hours in the evening attempting to draw said chair and getting frustrated by the legs. My dad patiently tried to explain perspective to me so that I could get the legs looking like the chair wasn't about to collapse … needless to say he failed, and I still can't draw a chair!
Lauren: It was the summer of 1995. I was ten years old and spent most of my time stuck like glue to my best friend, Lucy Roberts. Year 5 were off on a school trip to Morfa Stadium (probably best known for hosting the Stereophonics in 1999). The great thing about having a best friend is you know exactly who you're going to sit next to on the bus when you go on a school trip. Imagine then my consternation when Becky Fall asked Lucy to sit next to her on the bus. I was incredulous. Obviously Lucy would reject her advances. We always sat together. The two Ls. However, Lucy suggested we make a dash for the back seat so we could all sit together. When we got to the stadium, we were split into groups to take part in different athletic activities. If you didn't see this coming, Lucy and Becky ended up in the same group and I was left on my own in another. Lucy and Becky's group were the first up on the hurdles and during her race, Lucy caught her foot on the hurdle and took a tumble. It was suspected she might have broken her wrist and would need to be taken to hospital for an X-ray. When our teacher asked Lucy who she would like to go to the hospital with her she chose Becky. Unbelievable! The rejection was crushing and our friendship was never the same again.


Charlie: My worst ever school trip was our primary school adventure to the FIRE SAFETY world. Here, a bunch of small, confused, easily scared kids of 10-11 were shown the dos and don'ts of keeping safe at home. In a fake street set that looked like Coronation Street complete with mock up houses you could enter, we were shown by the nice fireman exactly how many ways we might die if we aren't careful. From sparking plug sockets, to hobs left burning, gas leaks to cats and electric fires, I'll never forget the combination of extreme boredom and extreme peril. It was like Final Destination, but a really low budget late in the series addition designed entirely to terrify pre-teens.
Steph:
My school friends have never let me forget the time we went on one of those awful outward bound weeks away. We were all made to line up for the zip wire, with the queue snaking up this narrow wooden tower. The closer to the top I got, and the more screams (of delight?!) I heard of my classmates whizzing down through the trees, the more nervous I became. When it came to my turn, I was entirely strapped in to the butt-harness-seat-thing before I realised I really did not fancy zipping anywhere. Sobbing, I forced the instructor to disentangle me and, to return to solid ground, had to walk past the rest of my friends in the queue down a staircase that felt very much one-way. I have never since approached a zip wire.
Beth:
I went on a week residential trip to an outdoor activity centre in the Lake District when I was in secondary school. Instead of deciding to go to the Lakes in the summer my school decided it would be a great idea to take us in November. I'm not really an outdoorsy person at the best of times, so when I woke up on the Tuesday morning to find out we were going kayaking on the lake to say I wasn't impressed is an understatement. So paddle in hand, in the freezing cold conditions, wearing smelly waterproofs and a massive life vest, I headed out onto the lake. Things were going great until I got a little bit too cocky, tried to splash water at my friend and ended up capsizing into the freezing cold lake. Safe to say I've never been back in a kayak…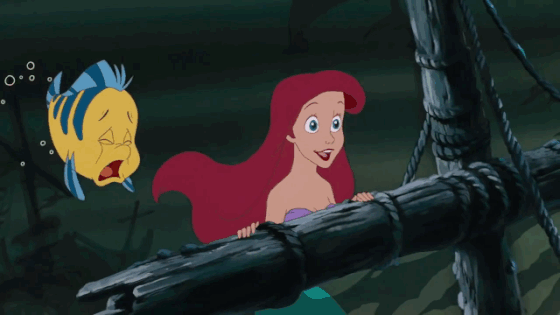 So there you have it, the truly terrible trips inflicted upon us by schools everywhere.
For Beaky's Worst Ever School Trip tale, check out Beaky Malone: Worst Ever School Trip by Barry Hutchison, illustrated by Katie Abey.
*There is no prize to being declared the winner besides gloating rights. We'll let you decide!
---